Post by scottrussell on Sept 27, 2017 21:35:16 GMT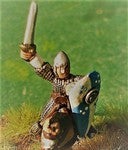 I think I asked a similar question about 2.2 many years ago and received a reply from Bob. For single games (as opposed to tournament games) there is nothing in the rules which specifies that you have to define your army composition prior to actually setting it out. A relatively brief scan of the 3.0 rules doesn't seem to identify any change.
it depends how friendly your "friendly" games are, I suppose. What normally happens in our games is that one of us provides a matched pair, and then says something like "i fancy trying the Carthaginians with the two elephant option against the Polybians with the 3Ax option", how do you feel about trying that?". There may be a bit of negotiation: " If you are not using the auxiliary option, do you mind if I use the Gauls as war band rather than auxilia?", but these are just to try to produce a game of interest on both sides of the board. There is little point in playing a friendly game if one player is seriously disgruntled with his lot from the outset.
But having said all of that, there is no mention in the rules of how or when armies are decided, but there is a definite sequence in the deployment section which dictates when the armies are set out, and no indication of when the army is actually defined.
Scott
Fair enough.....no mention in the rules. Friendlies is friendlies.....you are absolutely correct that there is no hard and fast rule. Players can choose to run it any way they like.
If, however, someone were to have attended any of the tournaments that you and I have played at over the last ten years or so with a multi-choice army which he then varied at each deployment * what would the result have been? How would the 'GM' (or whatever term you prefer) have ruled? And if I run out a dodgy army combination in a friendly/non-tournament game which will be hard pressed from the word "go", my aim is not to end up 'seriously disgruntled from the outset' but to give my opponent as hard a run for his money as possible.
Horses for courses, I guess.
Martin
* especially a high aggression one, with a chance to view the enemy before choosing composition most games.
Martin, I actually agree with you entirely.
Friendlies is friendlies, tournament games is tournament games. The rules for tournament games are defined but even there the only stipulation would appear to be that the 12 elements initially deployed must then be initially deployed in all subsequent games. The rules still don't say at which point the army composition has to be first determined. Some GM's insist on army lists in advance, others at the point where the entry fee is paid on the day. Even in the UK where sharp practice is an anathema, some players bring two armies "because they can't make their mind up", or all of the elements for the army "because that is what was in the box". Possibly they do not see this as sharp practice, but it is clearly possible to gain an advantage in this way, obviously in the first game if the 12 elements are not initially written down, but also for the entire tournament for example by only using the artillery element if the tournament field is full of elephant heavy armies.
With regard to friendlies, I am sure we are all happy to try out a clearly outmatched army, just to see how it would get on, but I think we would all be a bit disgruntled if we felt that we were being placed at a disadvantage, possibly repeatedly, by sharp practice.
Personally I would prefer the 12 elements to be defined in advance, either by agreement in friendlies, or by advance notice in tournaments.
Nobody should have been able to vary elements at deployment over the last 10 years because that is clearly against the rules as written. I would expect the GM to have ruled that the twelve elements deployed at the start of the first game were deployed at the start of every subsequent game.
Scott