Post by wyvern on Mar 15, 2019 19:54:00 GMT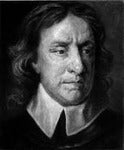 With DBA I use De Bellis Solituris. Which basically has a system for deployment. Then during your opponents turn you roll 2 die, one the pip die the other a tactic's die. 1,2 on the tactic dice play consolidation moves, 3,4, Manoeuvre and 5,6 attack/bring into shooting range any element you can. the Dice roll is modified by minus 1 for each element they have lost. Plus 1 for each of your elements destroyed. If there are a number of options available I use a further dice to decide what they will do, 1,2,3, No 4,5,6 Yes I plus 1 if there is an obviously better option than the other, but this way you can get some interesting situations. You expect the AI side to do one thing and it does another!
With the AI side in TtS and FK&P I dice for which command activates first. I then play that command, again using a dice to decide which of two situations or activations to do. Again weighting the dice to the more obvious one. I then dice for which command will go next etc. When a unit is activated I play it the best way I can, again if more than one option exists I dice for which and weight the roll towards the most obvious.
If I am playing against historical commanders such as Prince Rupert or Cromwell I add an extra weighting toward the most obvious choice as they were good commanders, however if against Earl of Manchester or Lord Goring I weight towards the least wise choice.
This slows the game down very little but gives a great many challenges during the battle.
As to which is easier I would say TtS and FK&P
Cheers, Paul.
I have been playing my solo games simply one side against the other. The concept seemed crazy at first but if one views it as an exercise in tactics, I find it gets quite interesting.
I have not Played TtS solo yet, or Fk P. I was kind of waiting till I had enough figures but I think I will give it a go with what I have (even with just a DBA size army!) I would really like to give FKP a go some time but it just takes so long to build the armies when you a solo gamer though!
Cheers, Paul